---
Join Marilee at her next book signing event...
When: Saturday, May 26 from 1 to 3 p.m.
Where: Sundance Espresso in Selah (406 S 1st Street, Selah WA)
What: The Curse of the Rose and the Soul Seeker trilogy will be available
Deal of the Day: Buy any drink at Sundance Espresso and get $1 off your book purchase

---
Adult Fiction


Hope and Honor
Book 3 in the Soul Seeker Series

Life is becoming more complicated for soul reader Honor Melanie "Mel" Sullivan. Her boss needs help with his rebellious teen daughter who believes rules are made to be broken, and her current boyfriend, Homeland Security agent Mick Petrov, is becoming an absentee lover, dropping hints about a major decision he faces. To make it worse, Mel's ex, 3 Peaks detective "Billy the Kid" McCarty, wants her back. And those aren't the only challenges...

When a paramilitary group called New Dawn wants her soul-reading skills, Mel meets five-year-old twins who steal her heart. Unwilling to abandon the motherless children, she strikes a deal with the compound's charismatic leader. Drawn deeper and deeper into New Dawn's twisted agenda, Mel must figure out a way to save the twins and herself before it's too late.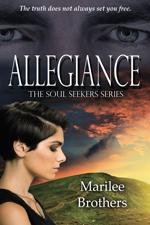 Allegiance
Book 2 in the Soul Seeker Series
Transplanted California girl, Melanie Sullivan, vows to stay in Oregon until she nails the killer of her best friend, Dani. Mel's ability to search a soul for innocence or guilt is a big plus. Her love for Billy the Kid, former Marine and now a detective with the 3 Peaks police department is also a factor in her decision. When a hate crime is committed in 3 Peaks, Mel is recruited by sexy Homeland Security agent, Mick, who requires her soul-reading ability. Mick doesn't hide his feelings. He's more than eager to step in if Billy steps out, a complication Mel doesn't need or want. 
Affliction
Book 1 in the Soul Seeker Series
Twenty-two-year-old Honor Melanie (Mel) Sullivan has an affliction. Due to childhood trauma and inappropriate social behavior, she is diagnosed with Aspergers, a form of autism. But, Mel and her mother, Sandra, know Aspergers is not her true affliction. Mel prefers not to gaze into a person's eyes because she is a soul reader, and what she sees in a soul can be frightening. It can also get Mel into trouble. Her ability to read souls develops after the death of her twin sister, Hope, at age six.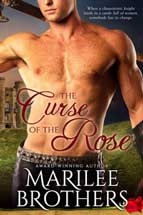 The Curse of the Rose

When a chauvinistic knight lands in a castle full of women, somebody has to change! Soldier of fortune, Garrick of Hawkwood, is ill prepared for the women of Castle Ladyslipper, especially its hostile mistress, Emma d'Arcy. Garrick is haunted by the spirit of Emma's great-grandmother, Rose, who brought on the curse plaguing Emma and her female relatives.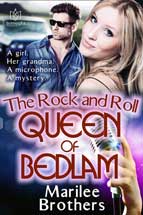 The Rock and Roll Queen of Bedlam

Leggy, karaoke-signing Allegra Thome spends her days teaching dysfunctional teens and her nights with wealthy new boyfriend, Michael. The rough patch following Allegra's divorce is over, and life is grand. But when Allegra lands in the middle of a drug bust and meets Sloan, a rough-around-the-edges DEA agent and, later that day, a kid from her class disappears, things quickly head south. Sloan, who has the tact of a roadside bomb, is attracted to Allegra and alienates Michael. To make matters worse, nobody seems to care that Allegra's student, Sara Stepanek, is missing. Allegra's search for Sara becomes a race against time with dead bodies piling up and her own life in peril.
A note for wine lovers...
While you can't visit the WWJD winery featured in
The Rock and Roll Queen of Bedlam,
you can visit Marilee's page about wine and
the wineries in beautiful central Washington.
Click here to learn more about Washington wines