Work in Progress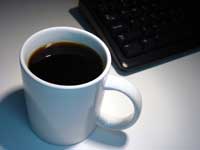 Marilee is working on the sequel to A Woman Scorned:

Eve's Downfall

Here's an excerpt...

Chapter One
Timing was critical. Fortunately, my dad, Ed McKenna, was following his usual routine, snoozing in his recliner while his favorite news channel blared. Feeling stealthy and spy-like, I tiptoed from my bedroom and crept across the living room. I'd planned my escape route with care. Once through the living room, I would scurry across the kitchen, slip through the back door, climb in my Jeep and make my getaway without editorial comments from my father.
I'm Elizabeth (Libby) McKenna, age thirty-nine, going on forty. Plenty old enough for a romantic rendezvous with my boyfriend, Sheriff Riley O'Connor.  So, why was I creeping out the house like an underage teenager heading to a kegger?
The recliner snapped to its upright position. Dad awakened with snort. "Hey, Chickadee, I hear the Big Event is tonight. In case you didn't notice, Big Event is capitalized. See ya in the morning."
That's why.

Click below to check out Marilee's Soul Seeker series

Are you a writer?

Visit Marilee's page packed with encouragement for writers