Furbies Reading
by Tiffany Krepps
(Conneaut, Ohio, USA)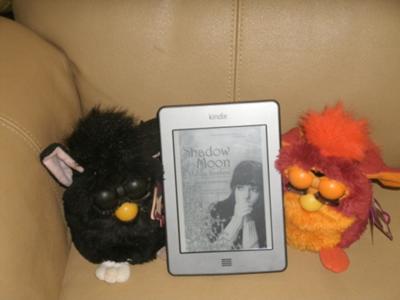 I took a picture of Shadow Moon with my two Furbies. Every time I snapped the picture they would have their eyes closed, out of 10 they both had their eyes closed, but this was the only one that there wasn't a flash showing up on my kindle.

I just started reading this book, after enjoying the ones before in this series, and it has been something I haven't wanted to put down.
Join in and write your own page! It's easy to do. How? Simply click here to return to Photographs.