January 29, 2016

Hello;


Jump into the fun
with my Leap Day celebration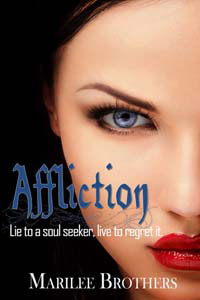 My new book, Affliction, will be available on Leap Day, February 29th. In the meantime, I'd like to invite you to take part in a month-long celebration on Facebook. I'll be awarding a $10 iTunes gift card each week and a grand prize — a $50 Amazon gift card — to one lucky winner at the end of the month.
The contest will start on the first day of February. Winners will be picked weekly and the grand prize winner will be announced on Leap Day, the 29th.
Here's how you enter: go to my author page, www.facebook.com/marilee.author. Some of you are already members. If not, just hit the "Like" button. Each week, I'll post different ways you can enter, using a variety of unique February holidays, like "Wave at your Neighbor Day" (a selfie would work) or National Weatherman's Day (post the name of your local TV weatherman). Nothing difficult. Just fun stuff. Participate and you're eligible to win.
Only the electronic version of Affliction will be available on February 29th. The print version will be available in mid-March.
Click here to pre-order Affliction on Amazon
Auggie's Corner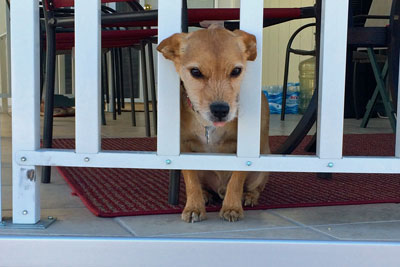 I know it looks like I'm in jail. I prefer to call it "Patrolling the Perimeter." It's all part of being a muse. I have to make sure nobody sneaks up and bothers Marilee when she pretends to be writing. Do not underestimate the importance of this job. It's exhausting. In fact, I feel my eyelids drooping right now.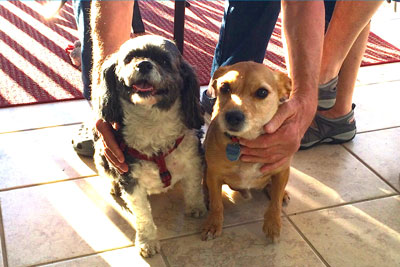 Here's a picture of my new friend, Scottie. He's a pretty good guy even though he likes to steal my toys. Bet you're wondering about the arms and feet. Hah! I'll never tell. (Somebody doesn't know how to crop pictures.)
Auggie Doggie signing off