Shadow Moon is now available in both
print and digital formats!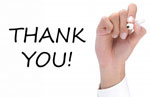 I love writing. It's hard to express how gratifying it is to see my books in print. I thank each of you for reading them and for your feedback. I appreciate your comments so much.
That said, I wish I felt the same way about promotion. It's not my favorite part of the job, but in order to compete in today's crowded book market, it's a necessary one. Hence my Twitter, Facebook, and LinkedIn participation. Publisher-paid, multi-city author junkets are not part of most authors' lives -- unless, of course, you're Nora Roberts or James Patterson.

Why am I blathering on about book promotion? Because, dear readers, I'm about to ask for your help. Whether we like it or not, Amazon dominates the book-selling world. Potential readers check to see how many "likes" each book has next to its title. And, when they're searching for books to buy, readers pay attention to the tags. Here's where you can help. When my books Moonstone, Moon Rise, Moon Spun and Shadow Moon come up on Amazon, I would so appreciate it if you would click on the "like" button. Then, if you scroll down below the reviews, you'll see tags such as "young adult fantasy," "paranormal," etc. You have the option of clicking on a tag to add your vote or creating new tags. Believe me, it makes a difference. Of course, if you'd care to write a review, that would be fantastic.
Here's what I've been reading recently:

The Road to Damascus, by my cyber buddy, Krista Ashe
The Poet, by Michael Connelly
The Scarecrow, by Michael Connelly
Edge, by Jeffrey Deaver
The Evening Star, by Larry McMurtry
Shallow Graves, by Jeffrey Deaver writing as William Jeffries
Rena's Promise: A Story of Sisters in Auschwitz, by Heather Dune Macadam
Mr. X, by John Lutz
News from the Muse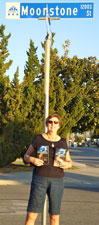 Well, she did it. Against all odds, Marilee found a street named after her book, Moonstone. Oh, wait. Maybe the street was there first. Doesn't matter, though. Here's the real story behind the pictures, as told in first person. (Or, is it first dog?)
I was there at the photo shoot, observing it all through the open car window. Since Marilee was holding the book and posing next to the sign, and I don't have thumbs, the Mister was drafted as chief photographer. He was not a happy camper. The star of the shoot kept giving him unsolicited advice such as, "Be sure you get the street sign." "Can you see the title of the book?" "Use telephoto . . . please." When smoke started streaming out of his ears, she finally gave the poor guy a break.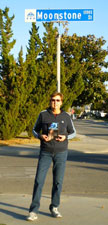 But, don't think that's the end of the story. After reviewing the pictures on her computer, Marilee decided a second photo shoot was necessary.
Is a third in the works? I sincerely hope not.
Thank God I don't have thumbs.
Do I smell peanut butter?
Mauli the Muse, signing off...
Book Giveaway
It's that time again. When the next newsletter comes out, I'll pick a subscriber's name at random and that person will get an autographed copy of one of my books. Winner's choice, so stay tuned.
Final Word
Since you're a subscriber to this newsletter, I know you love books. If you haven't yet become a follower of by blog, Book Blather, please join us at http://bookblatherblog.blogspot.com. We'd love to have you!