Love...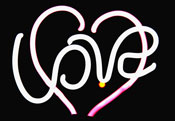 Please consider this a love letter to you all. I love, love, love hearing from people who've read my books. I even have a special file I keep the notes in.
Like everyone else, writers are riddled with self doubt and insecurities. "Can I even write another book?" "Why won't the words come?" "Why do I spend so many hours for so little reward?"
Then, I open my email and find someone has taken the time and trouble to contact me via my website. It says, "I love your books. When is the next one coming out?" In an instant, those magical words banish my fears.
Never underestimate the power of an encouraging note. Speaking from the heart, I can tell you I appreciate them more than all the money in the world. I've been told some people are reluctant to write to authors, thinking the red pencil will be whipped out and the content graded for errors. Not so! Keep 'em coming.
...and money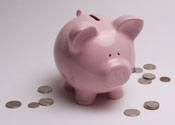 Speaking of money, I receive a lot of comments like, "You have five published books? You must be rolling in dough." Not! Most of us don't write our books to get rich. Our joy is seeing our books in print and hearing from people who enjoy them.
My first book was published in 2008 and I did what I was told to do. I started a website with a contest. Ordered bookmarks. Did guest blogs. Gave books away. I was in the red for two years. Then, magically, in 2010, with five published books, I made slightly more money than I spent. Of course, that doesn't mean next year will be as lucrative. That's why they say, "Don't quit your day job."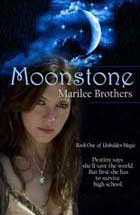 We have a winner!
It's time to give away another book to an Obsessive Page Turner subscriber. I'm delighted to announce the winner is Dawn Roberto of Attica, New York who will receive a signed copy of Moonstone.
Here's what I've been reading recently:

The Help by Kathryn Stockett. Fantastic book. Didn't want it to end.
Change of Heart by Jodi Piccoult. Typical tricky ending by Piccoult. If you liked The Green Mile, you'll like this one.
The Pied Piper by Ridley Pearson. An oldie but a goodie by a guy who knows how to write police procedurals.
My sis, Beth Cazel, considers One Second After by William Forstchen a must read. She also read The Stuff that Never Happens by Madie Dawson and Life Expectancy by Dean Koontz.
Friend and classmate, Sharon McCagg, is reading The Weird Sisters by Eleanor Brown.
Fellow writer Renee Rearden read and loved Descent by Jeff Long.
Chef extraordinaire, Jean Denham, is reading Minding Frankie by Maeve Binchy.
My little buddy, Jaleesa Roberson, is re-reading books 1 and 2 of The Hunger Games while she waits for book 3.
As usual, prodigious reader Janet Smith has been busy. Here's her list:
Killing Floor and Die Trying by Lee Child (Yes, I have a Jack Reacher convert!)
The Confession by John Grisham
Tough Customer by Sandra Brown
Bodily Harm by Robert Dugoni
The Third Twin by Ken Follett
Not My Daughter by Barbara Delinsky
A Prisoner of Birth by Jeffrey Archer
Thanks to you, all, for sharing!
News from the Muse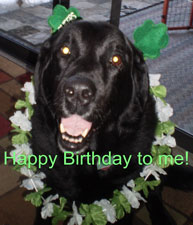 Yes, it's true. I was a St. Paddy's Day puppy. Even though it's waaay beneath my dignity, Marilee decided to dress me up for the occasion. One would think my job as a muse would suffice, but no! Will the humiliation never end?
I am now ten years of age in human years. In dog years, let's see... the first year is worth more than seven and the next nine are... Never mind, math was never my strong suit.
Speaking of humiliation, my veterinarian just called me a senior dog! If I didn't like him so much, I'd have nipped him sharply in the rear.
Well, duty calls. Marilee is starting a new book and it's my job to make sure she has BIC (butt in chair). Until next time, Mauli the Muse signing off. Here's wishing you long, snore-filled naps and tasty treats.